I posted this on another site thought id post it here..
I have a tahoe and im looking for a small powerful sub ..i need recommendations from you bass heads. I want to buy a dope sub. I plan on installing the sub in the rear cargo area behind the panel. i will be taking the jack out and relocating. I found these examples so you guys have an idea of what i wanna do.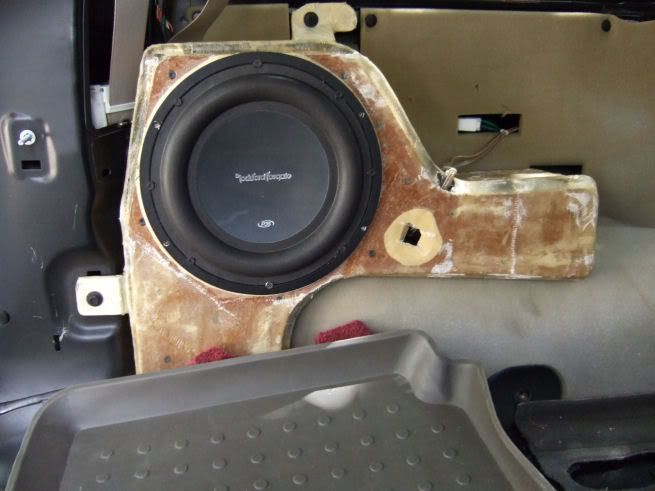 these are how finished installs look all closed up: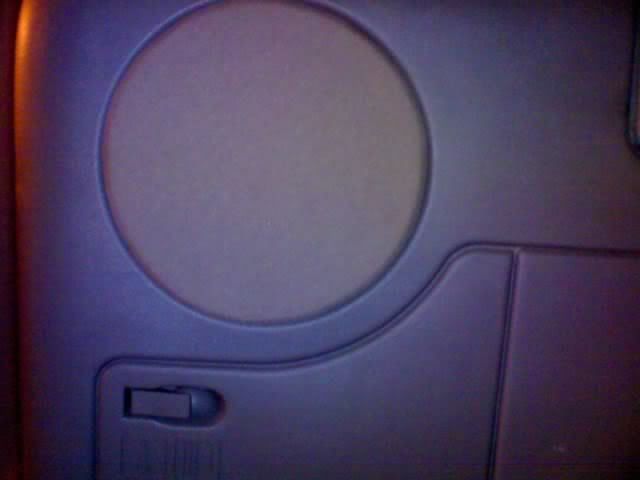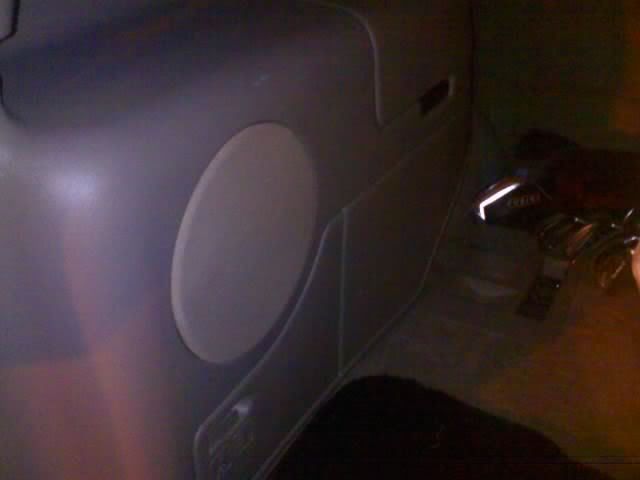 This guy on he made a box and just shoved it in there with the jack:
Regardless of anything i want to get to done "right" with what i can afford "now" which is $125 before shippping. I live in downtown L.A. and get **** for pretty cheap so i don't want to spend more then that really. There is a place near me that has RE products for ebay express prices so im thinking about RE..
-My main concern is buying a sub that is to big and will over power that location. I want it to fit behind the panel and at the same time not rattle the **** out of the panels and the rear of the truck.(is this possible????).Its really close to the truck frame but the sub must go there...
-I am willing to loose spl rather than install in different location.
-Im hoping that there is a way that i can get nice sized sub woofer in that location without it sounding like rattled ****.
-I currently have a clarion apx1300. I am willing to upgrade if i can actually install a larger sub that needs it. if not ill use this.
clarion apx1300 specs:
* 400 Watts of Maximum Music Power
* 300W × 1 Into 4 Ohms, 20Hz-20kHz @ < 0.1%THD
* 400W × 1 Into 2 Ohms, 20Hz-20kHz @ < 0.1%THD
* Selectable Bass Boost; 0dB/6dB/12dB @ 50Hz
* Adjustable -12db/Oct. Low Pass Crossover @ 50Hz-300Hz
* Gold Plated Connectors; RCA/Speaker/Power
* Speaker Level Input
* Dimensions 13" × 10 7/8" × 2 3/4"
CEA 2006 Power Ratings
500W x 1RMS [2Ω@14.4V ≤1% THD+N]
300W x 1RMS [4Ω@14.4V ≤1% THD+N]
S/N 68dB (Ref:1W into 4Ω
***So basically i did a lot of research.... This is what i have come to find.. Its not worth the money to do this install if you intend on subing hard...you have to reinforce the panel and the trucks frame.. I found a independent installer who will do it for $380 in L.A. The fiberglass job and all which is cheap .. but imma just go with a box and install the amp in the panels..
Here is a post where the guy teaches how to fiberglass.. which in my opinion would be the best bet for that behind the panel locaton..
http://www.the12volt.com/installbay/...TID~74519~PN~1