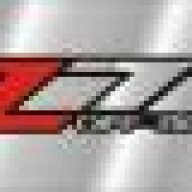 Joined

Oct 23, 2007
Messages

966
Reaction score

2
Location
need some advice from you guys who are experienced with detailing.
alright I'll be getting the HD porter cable buffer and pads in a month or so but have a question about hand polishing out some of the deeper scratches. Here's what I've done so far to the Tahoe.
-washed the areas to be polished and waxed with diluted dish soap
-washed the whole thing with Meguires Gold Class Car Wash.
-dried it with the microfiber towel
-went over it with the Meguires Clay Bar
-grabbed a bottle of Meguires Deep Shine polish for dark colored vehicles polished it all by hand
-waxed it with Meguires Gold Class Paste Wax
Now, the clay/polish/wax worked wonders on it but those scratches from the previous owners not washing it correctly and regular wear and tear are still there. Is the polish i picked up not strong enough? or am i just missing something/ doing it incorrectly? I'm new to the detailing world and I'm hooked on it now after seeing how good my 13 year old truck looks after the first attempt at a exterior detail.
-and stupid question. how do you go about cleaning the micro fiber towels used to apply and wipe off the polish/wax? throw them in with the same ones used to wash and dry the truck? (no softener of course
)
Last edited: