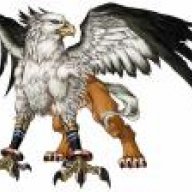 Joined

Oct 23, 2013
Messages

3
Reaction score

0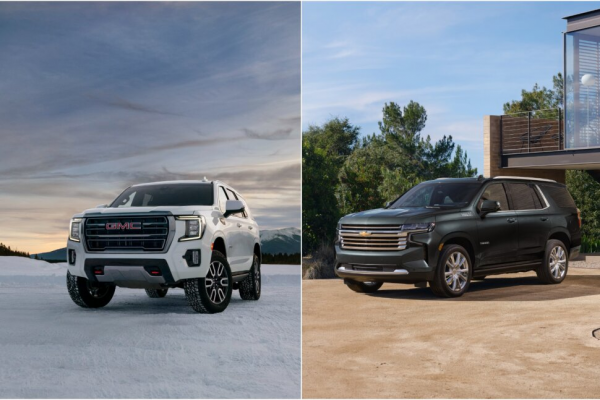 The Chevrolet Tahoe and GMC Yukon are bona fide heavyweights among large SUVs. Find out which one comes out on top in our showdown.​
The Biggest Winner​
Full-size SUVs have what it takes to transport large families with ease. They can seat seven people or more and have ample room for cargo. And if the itinerary includes a weekend trip to the lake, they have the towing power to pull a boat with no drama.
The GMC Yukon and Chevrolet Tahoe are heavy hitters among large SUVs. Similarities abound since these General Motors SUVs share a platform; both offer strengths inherent to this vehicle class, such as roomy seating and cavernous cargo holds. But they diverge in ways that matter if you're shopping for a large SUV.
Which of these SUVs is the more suitable match? To help you pick, we'll look at our new car reviews and third-party data to make some informed conclusions. Ultimately, you'll have insights to help you decide which of these two heavyweights belongs in your driveway.
We constantly update scores on our site as new expert reviews and data become available. Therefore, the scores mentioned in this slideshow may differ from those in our reviews.
​
​
​
Price​
Winner: 2023 Chevrolet Tahoe​
The
GMC Yukon
has a starting price of $57,400. You can choose from five trims, each with its own flavor. For example, the AT4 caters to off-roaders with features like four-wheel drive and a front skid plate; it starts at $70,705. And the Yukon steps up the luxury with the Denali Ultimate, a trim that debuts for 2023. Denali Ultimate models start at $96,755 and include deluxe amenities like full-grain leather upholstery, a panoramic sunroof and power-retractable doorsteps.
Chevy starts the
Tahoe
off at $54,200. The six-trim lineup includes the trail-busting Z71 ($64,300) and the range-topping High Country ($74,400).
The Tahoe's lower base price makes it the winner in this first round of our competition.
Reliability​
Winner: Tie​
The Tahoe and Yukon are in a dead heat in this section of our matchup. Both SUVs have a J.D. Power score of 80 out of 100 for predicted reliability.
You might be wondering what that score means. A J.D. Power predicted reliability score of 91-100 is considered the Best, and a score of 81-90 is Great. A score of 70-80 is Average, while a score of 0-69 is Fair and considered below average.
Both SUVs provide a three-year/36,000-mile limited warranty and five-year/60,000-mile powertrain coverage.
Seat Comfort​
Winner: 2023 GMC Yukon​
The Tahoe and Yukon match evenly in many areas regarding seat comfort. They both seat seven to nine people, depending on the configuration. And most agree that they both have comfortable seats, though some critics say the seating in both SUVs is on the firmer side.
These rivals have power-adjustable front seats as standard equipment. And both models are available with upgrades like heated and ventilated front seats and heated seats for those in the second row.
But the Tahoe and Yukon differ in one key area: third-row legroom. The base-model Tahoe has 34.9 inches of legroom for passengers in the third row and so does the Yukon. However, Yukon's extended-wheelbase version, Yukon XL, has 36.7 inches of legroom in the third row. That's enough to give the Yukon an edge in this portion of our matchup.
Cargo Space​
Winner: 2023 GMC Yukon​
The Yukon and Tahoe are tied for cargo capacity when comparing base models. Both have 25.5 cubic feet of cargo room behind the third row and 72.6 cubic feet behind the second. And with the second and third rows folded, both SUVs offer 122.9 cubic feet of room for your stuff.
But the Yukon has an extended-wheelbase version, the Yukon XL. That model increases cargo room, offering 41.5 cubic feet with all seats in place and 93.8 cubic feet with the third row lowered. The cargo capacity behind the first row is 144.7 cubic feet.
The Yukon XL's spacious cargo hold gives GMC's SUV a win in this category.
Interior Quality​
Winner: 2023 GMC Yukon​
The Tahoe has a nice cabin that's solidly constructed. This SUV's interior has a modern design; however, the presence of hard plastics tarnishes its appeal. This shortcoming persists throughout the range, even at the highest trim levels. Other SUVs in this class have interiors that are much more upmarket.
GMC's Yukon claims victory in this segment for having a cabin that edges into luxury territory. This SUV's interior features solid construction and attractive materials. Things get downright plush with the higher trims, which include supple leather and glossy wood.
Interior Features​
Winner: 2023 GMC Yukon​
The Tahoe and Yukon feature standard interior features that are plentiful and easy to use. They have infotainment systems that are straightforward and responsive, with physical buttons and knobs for hassle-free operation. Wireless
Apple CarPlay
and
Android Auto
are on board so you can connect your devices, and both SUVs come standard with a Wi-Fi hot spot and satellite radio. You also get Bluetooth and tri-zone automatic climate control.
However, they differ in the size of the standard touch screen. A 10.2-inch screen is standard in the Yukon. The Tahoe has an 8-inch screen, with a 10.2-inch version offered as an optional upgrade. That gives GMC's SUV the advantage.
Acceleration​
Winner: Tie​
Since they share a platform, it's unsurprising that the Yukon and Tahoe have the same engine lineup. Both SUVs have a 5.3-liter V8 as the base engine, generating 355 horsepower and 383 pound-feet of torque. Next is a turbocharged diesel powertrain with 277 horsepower and a torque rating of 460 pound-feet. With both the Chevy and GMC SUVs, the range-topping powertrain is a 6.2-liter V8 producing 420 horsepower and 460 pound-feet of torque.
With identical engines, the Tahoe and Yukon tie in this section of our showdown
Towing​
Winner: Tie​
The Yukon and Tahoe match evenly regarding towing. They both pull up to 8,400 pounds. That will undoubtedly be enough for many families, but some SUVs in this class can tow more.
Fuel Economy​
Winner: 2023 Chevrolet Tahoe​
GMC's Yukon gets its best fuel economy if you choose the diesel engine and rear-wheel drive. Those models return 21 mpg in the city and 27 mpg in highway driving. This mileage applies to both standard- and extended-wheelbase versions.
Like the Yukon, the Tahoe gets its best gas mileage with rear-wheel drive and its available diesel powertrain. That version of the Tahoe returns 21 mpg in city driving and 28 mpg on the highway.
The Tahoe has slightly better highway mileage than its GMC rival, giving it a victory regarding fuel economy.
Ride and Handling​
Winner: 2023 Chevrolet Tahoe​
All things considered, the Yukon does a good job regarding its driving dynamics. Its steering is pleasantly light, and its brakes bring this SUV to a standstill with no hesitation. And the ride quality in this GMC is gentle; its suspension lets it navigate bumps and ruts without jostling passengers. However, you'll notice body roll when tackling corners.
The Tahoe shares the Yukon's strengths, offering featherweight steering and a mostly smooth ride. However, it has less body roll than its rival, giving it a win in this round.
Safety​
Winner: Inconclusive​
Neither the Yukon nor Tahoe had a U.S. News safety score when we wrote this article. As a result, we can't assign a winner in this category.
Both SUVs come loaded with driver aids. The list includes forward automatic emergency braking, forward collision warning, lane-keep assist, automatic high-beam headlights, rain-sensing windshield wipers and front and rear parking sensors. And the range of available driver-assistance features includes blind-spot monitoring, rear cross-traffic alert, adaptive cruise control and a head-up display. Plus, you can equip both vehicles with Super Cruise, General Motors' partially automated driving system.
The Winner Is …​
2023 GMC Yukon​
The Tahoe racked up some impressive wins in our showdown. It has the edge regarding driving dynamics and gets better fuel economy than the Yukon. In addition, it has more affordable pricing.
But the Yukon triumphed in more categories, making it the overall winner of our head-to-head. It surpasses the Chevy in interior features and interior quality. And it has more cargo room if you choose the extended-wheelbase Yukon XL, and has a more spacious third row.
Despite the Yukon's victory, we urge you to take both SUVs for a test drive if they're on your shortlist. Once you get behind the wheel, you may find that your favorite differs from the winner of our showdown.
Article by
U.S. News & World Report