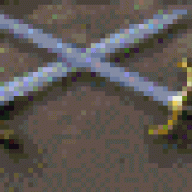 Joined

Jun 29, 2007
Messages

32
Reaction score

0
Location
Just got back from our 2,066 mile trip from San Antonio to Kinder, LA and then to northwest Oklahoma.

My '08 Z71 (stock) started out with just over 3,000 miles on it and now shows over 6,000.

Trip was just fantastic. It was initially just me and the Wife to LA and then Oklahoma. Coming back from OK it was me, my Son and Granddaughter.

The ride was a dream. Gas was at about $3.40 to $3.60 during the trip but I think we only filled up about 4 or 5 times. I usually filled up at 3/4 tank. I didn't check the DIC gas mileage all the time but when I did, the best I saw was 19.0 mpg.

We had rain in Houston and mostly all through Louisiana and the only thing I had trouble with was the windshield wipers! Apparently in San Antonio it got very hot and my wipers kind of melted to window. When I used them in Houston, they were kind of stuck to the windshield but then came un-stuck but left some residue on the window. Every time they hit this residue, they stuck temporarily. I finally made it to a station and cleaned this off and that fixed that problem.

Had nothing but a great ride all the way. XM radio and the 60/50s Decades stations was a blast! Navigation was pretty good although you have to pay attention to the route cause it can lead you wrong.

Love the truck.