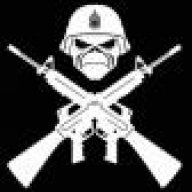 Joined

May 16, 2015
Messages

11
Reaction score

2
A few months ago I experienced the clogged oil pressure sensor problem on my '07 Tahoe LTZ but it was a relatively inexpensive repair (I had to outsource troubleshooting due to time constraints). Just had the transmission replaced and my truck returned yesterday. As I was driving the 20 min drive home, I was suddenly losing oil pressure and the alarm started chiming. I stopped and shut off the engine in frustration for several minutes before deciding to limp the last two miles home. On that final stretch, the oil pressure appeared to maintain about 20 psi, not what is normal but better than what it was.

The question of the transmission replacement affecting the engine oil pressure came to mind immediately.

This morning, I started driving in and everything started out ok but halfway the oil light came on, the alarm started chiming, and I seemed to have maybe 10 psi on the gauge. Engine speed raised it slightly to maybe 15-20 but the alarm stayed on. Stopped at Walmart in frustration and after about 30 min of debating on what could be the problem (bad pickup o-ring came to mind), bought a qt of Lucas as an experiment.

Again, oil pressure immediately appeared normal 30-40 psi but didn't take but a few miles before the pressure dropped and the alarm started up again. :sad72: My gut tells me the gauge and sensor is reading incorrectly but I naturally want to make sure.

1) Is there another location to check mechanical oil pressure without messing with the OEM sensor?

2) What could the transmission shop have done to cause an oil pressure problem...maybe "bumped" the sensor by the bell housing?