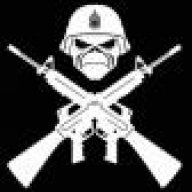 Joined

May 16, 2015
Messages

11
Reaction score

2
Similar issues from before
https://www.tahoeforum.com/threads/07-tahoe-4-misfire.538923/
Truck starts great in the morning. When I restart later, the engine idles a bit rough but if I put her in gear she will start to misfire terribly and kick. She will die at stoplights or other inconvenient places.
Last year, took to a shop (I had no time available) who changed plugs, wires, and MAP sensor. Odd that I changed all that about a year before. But Big Blue ran great for several months. Last couple months the problem returned but I am not getting any codes from my economy scanner. Assuming OEM plugs & wires should last more than a year or so, I have tried other things like different gas stations and fuel additives. Replacing MAP sensor (warranty) felt much different but same symptoms remain.
Since there are no codes, what system is not monitored and would not detect a problem? My thought is fuel system with the filter being relatively clear after a long rest like overnight but restricted with debris after running a while? Gage read absolute Zero psi after trying several key, pressure bleed, and reconnecting. But she fired right up and had 60psi at idle. Will check fuel pressure again after running a while simulating daily commute.
* 60psi Fuel pressure after running approx 30 min, waiting 30 min, then restarting. Did not get the rough idle though.
Last edited: